Honorary Professor: Michael Spedding
Michael Spedding has been made an Honorary Professor in the College of Medicine & Veterinary Medicine.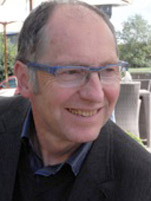 Professor Spedding is Chairman of the International Union of Pharmacology (IUPHAR) Nomenclature Committee and Director of Spedding Research Solutions SARL. IUPHAR is classifying all drug targets in the human genome.
His main interests are pharmacology, drug discovery and development, the brain circuits in cognition, stress and psychiatry, and how disease, immunology and inflammation can affect them.
Professor Spedding obtained his BSc and PhD, and was a lecturer, at Sutherland Polytechnic.
He spent eight years as a researcher at Merrell Dow in Strasbourg before becoming Director of Pharmacology at Syntex, Edinburgh.
He set up Servier's new central nervous system centre in Paris, as well as many research consortia.
Professor Spedding has been a competitive athlete for 50 years and is interested in how evolution and the trophic/inflammatory interface allows, or stops, such activity.
He is involved in entry-level car racing.
This article was published on