Spotlight on women in science
Professor Anneila Sargent, a leading astronomer and White House advisor, will be the guest speaker at the University's sixth annual International Women's Day Lecture.
'Make it Happen - Women into Science' will take place on Friday 6 March.
Professor Sargent will draw on her own experiences to discuss the challenges women face when entering a career in science.
The lecture will be chaired by Professor Lesley Yellowlees, Vice-Principal and Head of the College of Science & Engineering.
Make it Happen - Women into Science
International reputation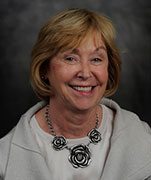 Professor Sargent was born and raised in Fife and graduated from Edinburgh with a BSc (Hons) Physics in 1963. She also has an honorary Doctor of Science (2008) from the University.
Her research focuses on understanding how stars and planetary systems form and evolve.
In her remarkable career, Professor Sargent has built up an international scientific reputation.
She now sits on the US National Science Board as an advisor to Congress and President Barack Obama.
During her visit to Edinburgh, Professor Sargent will also speak to schoolchildren, encouraging them to consider a future career in science.
EUSA events
Further International Women's Day events for students and staff will be staged in March by EUSA.
Events include an introduction to gender studies, a discussion on women's access to justice and a lecture by Professor Anne Marie Goetz, Chief Advisor, Peace and Security at UN Women.
Professor Anneila Sargent photo credit: NSF/Sandy Schaeffer Photography
Related Links
International Women's Day Lecture 2015
This article was published on