Honorary Professor: C M Court-Brown
Charles Michael Court-Brown has been made an Honorary Professor in the College of Medicine & Veterinary Medicine.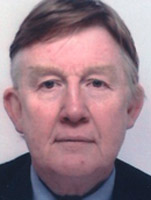 Professor Court-Brown graduated from the University of Aberdeen in 1970 with a BSc in Zoology.
He then studied medicine at the University of Edinburgh, where he subsequently undertook his surgical and orthopaedic training.
He spent a year in Toronto as an orthopaedic trauma fellow, and then returned to the University of Edinburgh in 1985, where he was appointed Senior Lecturer in Orthopaedic Surgery.
In 1989, he became a consultant for Lothian Health Board.
In 2000, he was made Personal Chair in Orthopaedic Trauma at the University of Edinburgh.
Professor Court-Brown's research interests lie in orthopaedic trauma and specifically in the management and epidemiology of fractures.
He has contributed to the literature in his field with eight books, 145 peer-reviewed papers and many chapters and invited articles.
He is the editor of Rockwood and Green, the world's premier orthopaedic trauma textbook, now in its eight edition.
He has participated in a number of national committees examining the management of trauma in the UK and has written reports on the management of trauma and open fractures.
In recent years, Professor Court-Brown's clinical interest has been in fracture epidemiology with particular reference to social deprivation.
This article was published on