Chair: Alistair Borthwick
Professor Alistair Borthwick has been made Chair of Applied Hydrodynamics.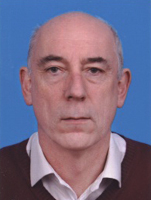 He is presently Professor of Civil and Environmental Engineering at University College Cork, Ireland.
He is also an Emeritus Fellow at St Edmund Hall, the University of Oxford, and Adjunct Professor at Peking University.
Professor Borthwick was previously Professor of Engineering Science at the University of Oxford, where he worked for 21 years.
He has more than 35 years' experience in civil, coastal and offshore engineering and was a member of the design team of the Hutton Tension Leg Platform, which won the Queen's Award for Technological Achievement in 1984.
He was Chairman of the UK Coastal Research Facility from 1996 to 2004.
Professor Borthwick's research interests include shallow water-sediment flows, flood risk, coastal processes, offshore engineering and marine and renewable energy.
He has co-authored more than 110 papers in peer-reviewed journals, and supervised 34 doctoral students to completion.
Professor Borthwick is a Fellow of the Institution of Civil Engineers, and in 2007 was awarded a DSc by the University of Oxford.
This article was published on