Principal's Medals awarded
A staff member and a student have been named as winners of the 2014 Principal's Medals.
Johanna Holtan, International Engagement Coordinator, EUSA, receives the Exceptional Service medal, while student Nicholle Bell receives the Service to the Community award.
Now in their seventh year, the Principal's Medals celebrate the achievements and dedication of the University's community members. Recipients are nominated by colleagues or fellow students.
Exceptional service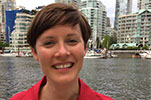 The Principal's Medal for Exceptional Service recognises a staff member or team who makes a contribution to the University that far exceeds what is expected of their role.
Ms Holtan received the award in recognition of her "enormous contribution" in supporting the student community in all aspects of internationalisation.
Johanna has made extraordinary contributions to the University's internationalisation plans. EUSA Global would not have happened without her.
Community benefit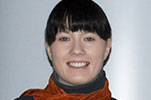 The Principal's Medal for Service to the Community honours a staff member or student who plays a key role in a project or service that has been of benefit to the wider community.
Nicholle Bell, a PhD student within the School of Chemistry, received the accolade for her innovation and practitioner skills in the field of public engagement and community outreach.
In particular, she was acknowledged for setting up and delivering the Royal Society of Chemistry's Spectroscopy in a Suitcase (SIAS) initiative in Scotland, and for making an impact on teachers and pupils across the country.
Both 2014 winners will be presented with their medals during the November graduation ceremonies.
Related Links
This article was published on