Festive holidays
Most University buildings will be closed from 5pm on Friday 21 December 2012 to 9am on Thursday 3 January 2013.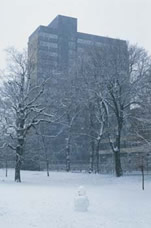 Best wishes to all during the festive period.
Library opening times
Opening times will be restricted at University libraries during the festive holidays.
Main Library opening times
Other library opening times
Support services
Check with individual services for details.
Related Links
Semester dates
This article was published on