Rare photos mark book day
To celebrate World Book Day on 5 March the University will exhibit some of the first photographs to appear in books.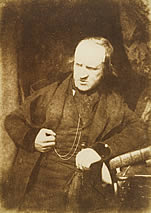 The photographs - known as calotype prints - will be on display in the Centre for Research Collections in the Main Library from 5 March to 31 May.
The calotypes were produced by David Octavius Hill and Robert Adamson between 1843 and 1847.
They created around 3000 prints covering a variety of subjects - from local characters, landscapes and urban scenes to famous figures of the era.
The exhibition shows digital prints of some of the calotypes held in the University's collections.
They feature significant scenes and figures, such as The Scott Monument, Greyfriar's Churchyard, John Murray III, David Laing and Alexander Monro.
The calotype
The calotype was invented by William Henry Fox Talbot in 1840 and was the first permanent negative process on paper.
This enabled the production of multiple prints from one negative.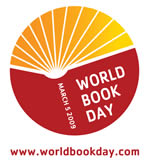 World Book Day
World Book Day is designated by UNESCO as a worldwide celebration of books and reading, and is marked in over 100 countries.
In the UK, it is marked on 5th March and is the biggest annual celebration of books and reading.
The Centre for Research Collections
The Centre for Research Collections opened on the 6th Floor of the Main Library in September 2008.
It holds over 7000 linear metres of manuscripts and archives which have been acquired by gift, deposit or purchase.
They include early medieval and middle eastern manuscripts, papers of Scottish Enlightenment figures, architectural drawings and papers of 17th-20th century scientists.
Event details
Photographs: Hill & Adamson
Thursday 5 March 2009, 12.00am
Saturday 30 May 2009, 11.00pm
Centre for Research Collections, 6th Floor, Main University Library, George Square, Edinburgh, EH8 9LJ.
Opening times
Public: Mon - Thurs 9am - 7.50pm, Fri 9am - 6.50pm, Sat 12pm - 4.50pm, Sun 12pm - 6.50pm
Staff and students: Mon - Sat 8.30am - 12am, Sunday 12pm - 12am.
Contact details
Special article found - identified by: 1.7803
This article was published on