Sir David Murray among honorary graduates
The entrepreneur and businessman Sir David Murray is one of several noted individuals to receive honorary awards this year.
The Rangers Football Club chairman, who recently marked 20 years as the club's owner, received his Honorary Degree of Doctor honoris causa at the McEwan Hall on Wednesday 3 December.
Winter graduations
Our winter graduations take place between Wednesday 3 and Friday 5 December.
Sir David Murray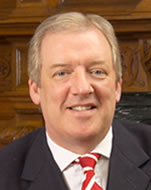 Educated at Fettes College and Broughton High School in Edinburgh, Sir David is chairman of Murray International Holdings, one of the biggest privately-owned companies in Scotland.
The company is sponsor of the Scotland rugby team and has previously supported hockey, basketball and volleyball. In 1996, Sir David established the Murray Foundation as a support service for those affected by limb loss or absence.
Other honorary graduates
Professor Sir Neil MacCormick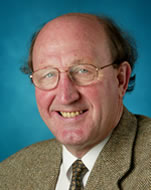 Also receiving an honorary degree is the renowned legal philosopher and Scottish politician Professor Sir Neil MacCormick. He will receive the degree of Doctor of Science in Social Science on Thursday afternoon.
Professor MacCormick, Professor Emeritus of Public Law and the Law of Nature and Nations at the University of Edinburgh, is a former Member of the European Parliament and a former member of the Convention on the Future of Europe.
Matthew Macleod MacIver
On Wednesday, Matthew Macleod MacIver, Chief Executive/Registrar of the General Teaching Council for Scotland, will receive a Doctor of Education at the afternoon ceremony.
Steve Morrison
On Thursday morning, Steve Morrison, Chief Executive of All3Media, will receive a Doctor of Science in Social Science.
Later on Thursday afternoon, Professor Joseph Weiler, Joseph Straus Professor of Law at New York University, will receive a Doctor of Laws.
Full list of Honorary Degrees 2008
The full list of honorary degrees can be found on our Registry website.
The University Benefactor award
The University Benefactor award recognises people or organisations that have made significant contributions to the University.
The award will be presented to Alan and Anne McFarlane at the morning graduation ceremony on Thursday, and to Donald and Euan MacDonald at the morning ceremony on Friday.
Related Links
This article was published on