What Terrorists Want
Dr Louise Richardson will talk on the theme of her book "What Terrorists Want" in a public lecture on 19 March.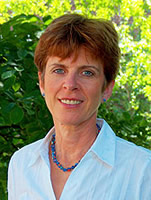 The event, hosted by Principal Prof Sir Timothy O'Shea, will be held in the Playfair Library, Old College at 6pm.
In her talk Dr Richardson will explore what terrorism is, its origins, its goals, what is to come and what is to be done about it.
The lecture
How can the most powerful country in the world feel so threatened by an enemy infinitely weaker than we are?
How can loving parents and otherwise responsible citizens join terrorist movements?
How can anyone possibly believe that the cause of Islam can be advanced by murdering passengers on a bus or an airplane?
Louise Richardson will answer these questions and more, providing an indispensable guide to the greatest challenge of our age.
Event fully booked
Due to the popularity of this event all tickets have now been allocated.
We're sorry if you were unable to reserve a place this time, but hope you will join us for future events.
Dr Louise Richardson
Political scientist Dr Louise Richardson is Principal and Vice Chancellor of the University of St Andrews.
She was formerly employed at Harvard University where she served as Executive Dean of the Radcliffe Institute for Advanced Study.
Dr Richardson is an expert on international security with an emphasis on terrorist movements.
She is the author of " What Terrorists Want: Understanding the Enemy, Containing the Threat" (2006) Random House (New York).
The Just World Institute
The Just World Institute was founded in 2008 in the School of Social and Political Science.
It seeks to foster interdisciplinary research to inform institutional and policy responses to the urgent challenges facing the global order today.
Event details
What Terrorists Want
This event may be photographed or recorded for promotional or recruitment materials for the University and University approved third parties.
Thursday 19 March 2009, 6.00pm
Thursday 19 March 2009, 7.15pm
Playfair Library, Old College, South Bridge, Edinburgh, EH8 9YL.
Contact details
For more information on the event, including any accessibility enquiries, please contact Dr Andrew Neal.
Special article found - identified by: 1.8047
This article was published on