Student curated exhibitions
The Talbot Rice Gallery is delighted to present three collaborative exhibitions by postgraduate students studying at Edinburgh College of Art and the University.
The exhibitions, 'Microstoria', 'Objects of Education' and 'Eleven: Printworks' run from 28 May until 25 June, 2011 and admission is free.
More information on the exhibitions is available from the Talbot Rice Gallery.
Microstoria | Objects of Education | Eleven: Printworks
Microstoria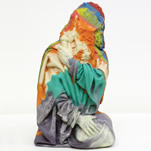 'Microstoria' investigates histories of falsehood and half-truths; it uncovers ways in which myths become embedded in cultural activities and established as accepted norms.
The exhibition tests the boundaries between truth and fiction. It examines stories, myths and micro-histories by questioning cultural presumptions.
'Microstoria' features works by Sean Lynch, Oliver Laric, Mathieu Abonnenc, Helene Sommer, Kristoffer Svenberg and Rachel Maclean.
The exhibition is curated by postgraduate students at Edinburgh College of Art.
Objects of Education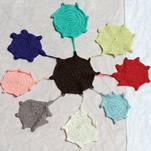 'Objects of Education' presents materials from across the University that have aided students learning about subjects as diverse as robotics, tectonics, Scottish folk heritage and the classics.
The show reflects upon the didactic qualities of tactile, three-dimensional forms and the equipment that has evolved with different concepts of learning and teaching.
The exhibition was researched and assisted by postgraduate History of Art students from the University.
Eleven: Printworks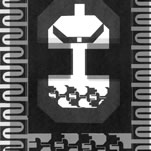 'Eleven: Printworks' is a prelude to the Edinburgh College of Art Degree Show, which takes place from 11- 19 June.
The exhibition features various modes of printmaking including silkscreen, relief, digital photography and photocopying.
Works represent all departments recently merged as Fine Art: Drawing and Painting, Intermedia, Printmaking, Photography and Sculpture.
Academic collaborations
Students are vital to Talbot Rice Gallery's success as a centre for art and ideas.
The gallery provides opportunities for students to curate exhibitions and assist with the development of projects.
This ensures that the core exhibitions programme benefits directly from students' engagement, research and ideas while also providing them with valuable professional experience.
Talbot Rice Gallery
The Talbot Rice Gallery is the University's public art gallery.
An outstanding centre for art and ideas, the gallery presents original and relevant exhibitions within a unique historical context.
The exhibitions exemplify creativity and ambition, seen through a distinctive programme of Scottish and international artists, with informed interpretation and lively educational events.
Microstoria | Objects of Education | Eleven: Printworks
Tuesday to Saturday, 10am - 5pm. Admission is free.
Saturday 28 May 2011, 12.00am
Saturday 25 June 2011, 12.00am
Talbot Rice Gallery, The University of Edinburgh, Old College, South Bridge, Edinburgh, EH8 9YL
Special article found - identified by: 1.61934
Related Links
Talbot Rice Gallery
Edinburgh College of Art
University museums and galleries
This article was published on