Robert Veatch Gifford Lecture
Professor Robert M Veatch, Georgetown University, will deliver a single Gifford Lecture on Thursday 8 May.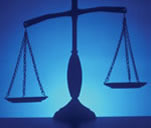 The lecture, entitled "Hippocratic, Religious, and Secular Medical Ethics: The Points of Conflict" will be held in St Cecelia's Hall at 5.30pm.
Robert M Veatch PhD is Professor of Medical Ethics and the former Director of the Kennedy Institute of Ethics at Georgetown University.
Book online
These events are FREE but ticketed. Places are limited so booking is essential.
Please print and bring your confirmation email with you to the event. This is your e-ticket.
Online booking for this event has now closed. Places are still available, please just turn up on the door.
The Gifford Lectures
The Gifford Lectures are held at each of the four ancient Scottish universities.
They were established under the will of Adam Lord Gifford, a Senator of the College of Justice, who died in 1887.
The Lectures have enabled a notable field of scholars to contribute to the advancement of philosophical and theological thought.
Full details of the Gifford lectures are available on the Humanities and Social Sciences website.
Event details
Hippocratic, Religious, and Secular Medical Ethics: The Points of Conflict
Thursday 8 May 2008, 4.30pm
Thursday 8 May 2008, 5.30pm
St Cecilia's Hall, Niddry Street, Cowgate, Edinburgh, EH1 1LJ
This article was published on