Principal's Medal winners announced
The winners of the first Principal's Medal award have been announced.
The new award recognises staff and/or students who, as individuals or groups, have made a significant contribution to support or benefit the wider community.
Because of the exceptional quality of the entries in this first year, it was decided to make two awards - one to a member of staff and one to a student.
"Inspiration"
The staff winner is Lesley Forrest, a Senior Administrative Assistant in Financial Accounting.
Lesley was described as "an inspiration to us all" by the colleagues who nominated her. Since undergoing a kidney transplant eleven years ago, she has represented Team GB at several transplant games, winning many gold, silver and bronze medals and has used her experience to undertake voluntary work with organ donors and transplant recipients.
Last year she voluntarily helped to manage the British Transplant Games in Edinburgh and recently became a member of the newly-formed Transplant Support Network.
International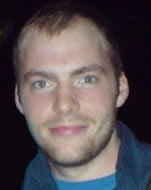 The student winner is Grant Guthrie who was recognised for his work across a range of UK and international charitable initiatives.
In Edinburgh he has volunteered with several charities including Oxfam, Edinburgh Global Partnerships - a student-run international development charity - and The Welcoming, which provides assistance to refugees.
In Glasgow, Grant worked with Bill's Workshop, which assists people recovering from mental health problems, and he volunteered to run computing classes and day trips for the charity Epilepsy Connections.
As part of his work with Edinburgh Global Partnerships, Grant travelled abroad to Uganda, where he helped to run sexual health workshops, and to Nepal to develop educational facilities in a Nepali township.
Vice Principal Bownes
Chair of the judges, Vice Principal Professor Mary Bownes said: "This is the first year that we have run the awards and we were extremely impressed by the standard of the entries.
The award is about recognising staff or students who go the extra mile to contribute to the wider community and by that we mean the wider Edinburgh or indeed the wider global community.
We feel that both Lesley and Grant have done just that."
The medal
The Principal's Medal was produced in collaboration with Edinburgh College of Art and designed by the artist Karen Akester who is currently part of the artist in residence programme within the College's glass department.
The medals will be awarded at the summer graduations next year.
This article was published on