Online courses offer free taster
Edinburgh is launching six new courses for online students, which will offer a taste of higher education for free.
These Massive Open Online Courses (MOOCs) will be delivered via the Coursera partnership - a network of leading international universities which offer short undergraduate-level online courses free of charge.
Edinburgh is the first university in the UK to join the Coursera initiative.
Universities associated with Coursera have taught more than 650,000 students from 190 countries. There have been more than 1.5 million course enrolments across 43 courses.
Find out more about our free online courses.
Massive Open Online Courses
Video
In this short film, the co-founder of Coursera and academic staff from Edinburgh explain how MOOCs will benefit people around the world.
Access to all
There are no entry requirements for students - all courses can be taken by anyone with a computer and internet connection.
Edinburgh will initially offer six courses, each lasting five weeks. These will begin in autumn 2012. They are:
Introduction to Astrobiology and the Search for Extra-terrestrial Life
Equine Nutrition
E-learning and Digital Cultures
Critical Thinking in Global Challenges
Artificial Intelligence Planning
Introduction to Philosophy
Enabling wider access to excellent higher education is part of the core mission of the University of Edinburgh. We are therefore excited to join with our peers in North America in the Coursera consortium to offer Massive Open Online Courses on topics in which we have particular strengths.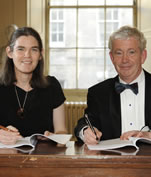 Quality assured
The MOOCs have been developed by senior academic staff and their content is checked using the same quality assurance methods as for our other courses.
The new courses will not offer a credit towards entrance to the University of Edinburgh, but are taught to the same standards as our other online courses.
Online learning at Edinburgh
MOOCs complement the University's substantial offering of high-quality online postgraduate programmes. A total of 42 postgraduate courses are available in 2012/13.
We offer Postgraduate Certificate, Postgraduate Diploma or Masters qualifications across a broad range of subject areas.
These involve the same level of work overall as our on-campus programmes, and the qualification you receive is of equal value.
Our online learning courses also offer flexible exit routes, allowing you to shape your academic journey to suit your needs.
Postgraduate online programmes
Related Links
MOOCs at Edinburgh
Online learning
This article was published on