Merger heralds new era
The merger of Edinburgh College of Art with the University has taken effect.
The College has combined with the University's School of Arts, Culture and Environment to form a new Edinburgh College of Art within the University containing:
Art
Design
Music
History of Art
Architecture and Landscape Architecture
A vision for the future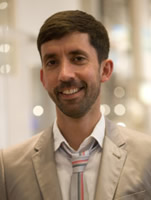 The University's Principal Sir Timothy O'Shea said: "Throughout this process, I have been struck by the sustained enthusiasm that students and staff have expressed for the coming together of our two distinguished institutions.
"The academic vision for merger remains compelling, and we expect to realise its potential in the years ahead.
"I am fully confident that the new Edinburgh College of Art will flourish in the University as a dynamic centre of international standing in the visual, creative and performing arts under the leadership of its incoming Principal, Dr Chris Breward."
The vision is for a vibrant, growing and sustainable College that combines the knowledge, skills, and expertise of each institution, and enhances the high international reputation that both enjoy.
It's a huge privilege to be joining the new Edinburgh College of Art at this crucial point in its development. I look forward to working with all staff in building on the impressive achievements that have led to the merger, and creating an exciting future that reflects the full benefits of a unique partnership.
The student experience
Abigail Barr, ECA Student President said: "As the last Edinburgh College of Art student president, I look forward to continuing to work with Edinburgh University Students' Association and the University of Edinburgh to enhance the unique student experience within the College of Art.
"There will be changes, bringing new challenges, but I am looking forward to making these work to the benefit of all students of the new ECA."
The two institutions have ensured that students have had an input every step of the way toward merger. The success of the merger will be reflective of the great work that many individuals from the University, the College and Students' Associations have done, and will truly prove itself in a world leading student experience for all who come here.
Lauriston Place photograph: John K McGregor.
Special article found - identified by: 1.61934
Related Links
Information on the merger
This article was published on