University signs joint PhD deal
Edinburgh is set to launch a jointly-awarded PhD programme with 13 of the world's leading universities.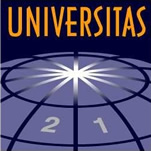 Principal Professor Sir Timothy O'Shea signed a memorandum of understanding with the 13 members of Universitas 21, pledging to set up the programme in Seoul.
Partner institutions
The other universities which will take part in the programme are:
University of Auckland
University of Birmingham
University of British Columbia
University of Delhi
University of Glasgow
University of Hong Kong
University of Melbourne
University of Nottingham
University of Queensland
University of Virginia
University College Dublin
Korea University
McGill University
Increasing research collaboration
The memorandum calls for the universities to increase research collaboration through jointly-awarded PhD programmes.
The scheme will help Edinburgh attract high quality postgraduate researchers from anywhere in the world, to train as researchers here and at one of the partner institutions.
Related Links
This article was published on