Book prize winners revealed
Debut novelist Tatjani Soli and theatre critic Hilary Spurling have won the James Tait Black Memorial Prizes, Britain's oldest literary awards.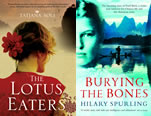 The winners have been announced by broadcaster Sally Magnusson at the Edinburgh International Book Festival.
The prizes are awarded annually by the School of Literatures, Languages and Cultures at the University.
The lineage of the James Tait Black Memorial Prizes speaks for itself, and I am humbled and so proud to be part of it. This award is an undreamed of honour that I will always treasure.
Book festival announcement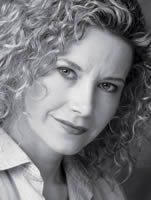 American author Tatjani Soli is the recipient of the fiction prize for her first novel The Lotus Eaters.
Hilary Spurling, former literary editor of The Spectator claims the biography prize for her book Burying the Bones: Pearl Buck in China. They join the ranks of acclaimed previous winners such as Ian McEwan, Cormac McCarthy and A.S Byatt.
The prizes are for the best work of fiction and the best biography published during the previous calendar year. They are the only major British book awards judged by scholars and students of literature.
I'm proud and pleased to be in the company of so many of my favourite writers, who've already won this first and most elegant of book prizes.
Distinguished award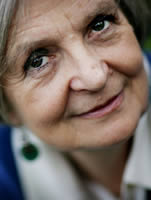 Also shortlisted for the £10,000 fiction prize this year were debut novelists Julie Orringer and Michael Nath, and acclaimed writer David Mitchell.
The biography shortlist included studies of Henry Ford by Greg Grandin, of EM Forster by Wendy Moffat and an autobiography by renowned Scottish author Alisdair Gray.
The James Tait Black Memorial Prizes were founded in 1919 by Janet Coats, the widow of publisher James Tait Black, to commemorate her husband's love of good books.
Each year more than 300 books are read by professors of literature and postgraduate readers prior to conferment of the prizes.
Shortlist
The four novels competing for the fiction prize were:
The Thousand Autumns of Jacon De Zoet by David Mitchell
La Rochelle by Michael Nath
The Invisible Bridge by Julie Orringer
The Lotus Eaters by Tatjani Soli.
The four books shortlisted in £10,000 biography section were:
Fordlandia: the Rise and Fall of Henry Ford's Forgotten Jungle City by Greg Grandin
A Life in Pictures by Alasdair Gray
EM Forster : a new life by Wendy Moffat
Burying the Bones: Pearl Buck in China by Hilary Spurling.
We're delighted to be honouring such outstanding works. The readers and judges have once again shown the acumen of the knowledgeable booklover and literary critic, which has been the hallmark of these prizes for more than ninety years.
Photo of Hilary Spurling, credit Graeme Robertson.
Special article found - identified by: 1.61934
This article was published on