Innovative Learning Week
The University is to abandon traditional lectures and tutorials for one week in February.
The bold move will be taken for Edinburgh's inaugural Innovative Learning Week, in which students and staff can explore new ways of teaching.
Find out the full programme of activities.
Packed programme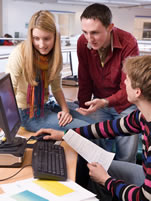 Innovative Learning Week will run from 20-24 February.
Regular teaching on many courses will be replaced by a programme of alternative learning activities that will give students access to extra opportunities to develop new skills and prepare for employment.
Some of the activities students may find on their timetable include the opportunity to get involved with a project to revitalise an Edinburgh high street and the chance to learn about or get involved with science communication.
Other planned activities include:
student conferences
poster sessions
student-led workshops
course design involving students and staff
cross-year interactions in tutorials
shared revision sessions
During Innovative Learning Week, there will be a real engagement of minds between academics and students and a chance for rich and deep learning in a wide variety of intellectual encounters.
Community projects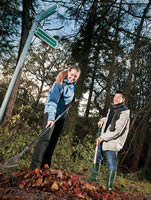 Among the projects planned for Innovative Learning Week, is an opportunity for students to take part in a sustainable design venture for a community-based group.
Edinburgh College of Art's School of Design is partnering design studio Pidgin Perfect, and community group PEDAL, to promote and improve the high street of Edinburgh's seaside suburb Portobello.
Students from all years and disciplines are invited to take part in this social engagement venture called Footprint, as part of Innovative Learning Week.
Science communication
The School of Biological Sciences will deliver practical sessions on science communication skills.
These events will cover topics including an introduction to public engagement, science journalism and performance skills.
Students studying for a maths or science degree will also have the opportunity to get involved in developing new maths resources at the National Museum of Scotland.
Students will be able to contribute to ideas for creating educational resources that will highlight maths in the new Fascinating Mummies exhibition and the museum's regular Natural World display.
Quality teaching
Innovative Learning Week is part of the University's ongoing commitment to delivering quality teaching.
The University recently announced it was to invest £4 million pounds over the next three years to enhance the student experience.
Initiatives generated by this investment include a new personal tutor system and an informal peer-support scheme.
Event details
Innovative Learning Week
Monday 20 February 2012, 12.00am
Friday 24 February 2012, 12.00am
This article was published on