University Holidays
Monday 19 and Tuesday 20 May are University holidays. Most staff will be unavailable on these days, and the majority of University buildings will be closed.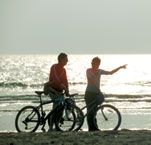 Library opening times
The Main Library will be open as usual, the building from 8.30am to 12 midnight, with staffed services for the normal hours.
The ground floor is closed for redevelopment from the weekend, so there may be some disruption as relocated services settle down.
The ground floor entrance will be closing, to be replaced by a temporary entrance on the first floor.
Medical and Veterinary site libraries will be open, in some cases with reduced hours; other site libraries are closed on these days.
Support services
Check with individual services for details.
This article was published on