University Holiday
Monday 15 September is a University holiday. Most staff will be unavailable, and the majority of University buildings will be closed.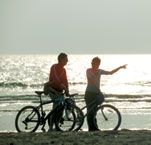 Freshers' week activities will be unaffected.
Library opening times
The Main Library will be open as usual, the building from 8.30am to 12 midnight, with staffed services from 9am to 7.50pm.
Other site libraries are closed.
Support services
Check with individual services for details.
This article was published on