Summer graduations
Our Summer graduation ceremonies take place between Monday 29 June and Tuesday 7 July.
Internationally acclaimed musicians Phil Cunningham and Aly Bain are among those receiving honorary awards this year.
Graduation ceremonies
Full details of all our Summer graduation ceremonies are available from our Registry website.
Live video
The graduations will be streamed live via this page.
Special article found - identified by: 1.11675
Honorary graduates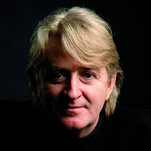 Phil Cunningham and Aly Bain
The traditional music stars will both be awarded the Honorary Degree of Doctor of Music at the McEwan Hall on Monday 6 July.
Dr Bain is considered one of the finest fiddlers in the Scottish tradition.
Dr Cunningham is acknowledged as among the most innovative contemporary accordion players.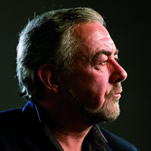 The highly acclaimed pair, who have both enjoyed successful solo careers, have toured together since 1988 and have recorded six albums together.
Anthony Hayward
On Monday 29 June Anthony Hayward, chief executive of BP and an Edinburgh graduate, will be awarded the Honorary Degree of Doctor of Science.
Allan Little
On Wednesday afternoon the broadcaster and journalist Allan Little will receive the Honorary Degree of Doctor of Letters.
Mr Little, a special correspondent with the BBC and an Edinburgh graduate, has reported from around the world.
He has won a Gold Sony Radio Award for Reporter of the Year and has been named Bayeux War Correspondent of the Year.
Justice Dow
On Tuesday afternoon Justice Unity Dow will receive the Honorary Degree of Doctor of Laws.
The judge has spent most of her career promoting the human rights of women and children.
Justice Dow was the first woman to become a high court judge in Botswana. She is also a successful author, with four novels to her name.
Justice Sebutinde
Justice Julia Sebutinde, Judge of the High Court of Uganda, will also be presented with the Honorary Degree of Doctor of Laws at the same ceremony.
Full list of honorary degrees 2009
The full list of honorary degrees can be found on our registry website.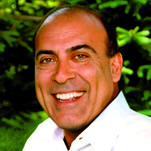 Benefactor Award
At Wednesday's morning ceremony Muhtar Kent will be presented with a University Benefactor award.
Muhtar Kent is president and chief executive officer of Coca Cola.
The award recognises people or organisations that have made significant contributions to the University.
This article was published on