Winter graduations
Our winter graduation ceremonies take place between Wednesday 25 and Friday 27 November.
Graduation ceremonies
Full details of all our graduation ceremonies are available from our Registry website.
Live video
The graduations will be streamed live via this page. If you want to watch a graduation online, please return here during the ceremony.
Special article found - identified by: 1.20509
Honorary graduates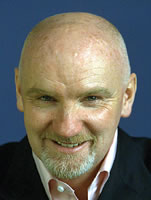 Sir Tom Hunter
Scots businessman Sir Tom Hunter will receive an Honorary Degree at the winter graduation ceremonies.
The entrepreneur and philanthropist will be awarded his degree at the McEwan Hall on Wednesday, 25 November, at 11am.
Elisabeth Svendsen and John Leighton
Also receiving Honorary Degrees at 3pm on the same day are Elisabeth Svendsen, Founder and Chief Executive of the Donkey Sanctuary and Mr John Leighton, Director General of the National Galleries of Scotland.
Lord Wallace of Tankerness and Paul Gudgin
On Thursday, 26 November, Honorary Degrees will be awarded to the Rt Hon Lord Wallace Of Tankerness, former MSP and new member of House of Lords, at the 11am ceremony and to Paul Gudgin, former Director of the Edinburgh Fringe, at the 3pm ceremony.
Michael Boyd
Michael Boyd, Artistic Director of the Royal Shakespeare Company, will receive an Honorary Doctor of Letters at the 11am ceremony on Friday, 27 November.
Full list of honorary degrees
The full list of honorary degrees, with details of the degree awarded and the time of the ceremony, can be found on our registry website.
This article was published on