A burning issue: cutting the risk of fire
Modern architecture increasingly uses novel techniques and materials to mould unconventional buildings.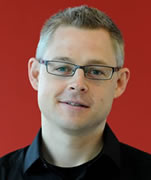 This brings challenges for engineers charged with safeguarding buildings, and the people who work and live in them, from the risks of fire.
Experts at the University are working to shape a new generation of specialists in modern fire safety engineering.
These efforts can help ensure that up-to-date knowledge is incorporated into building design.
Fostering expertise
Building design has changed radically in recent decades – we need a pioneering approach to developing fire safety solutions.
Student scholarships will help to create a core of leaders who will use new understanding to bring change to the field.
Research and teaching programmes are being supported by scholarships from The Lloyd's Register Educational Trust (The LRET).
These will seek to influence safety planning and design, such as building evacuation procedures and guidance for firefighters.
Top-flight undergraduate and postgraduate scholarship students will be recruited to create a cohort of fire safety specialists with expertise in modern fire safety techniques.
Video interview
Professor Jose L. Torero talks about the University's world-leading and influential fire safety research, postgraduate programmes and international collaborations.
International courses
Three LRET international scholars will be sponsored through a new two-year International MSc in Fire Safety Engineering.
The degree is the first multi-institution course of its kind.
It is operated by the Universities of Edinburgh, Lund and Ghent and funded by the European Commission's Erasmus Mundus programme.
In addition, fire safety engineering seminars organised by engineers at Edinburgh will aim to enhance the skills, knowledge and contact networks of industry leaders.
Pioneering research
The University is a world leader in the field of fire safety engineering.
Its BRE Centre for Fire Safety Engineering is a globally recognised institute, comprising experts from around the world.
The centre has the capacity to provide resources, facilities and support for advanced fire safety education and research.
Researchers at the BRE Centre for Fire Safety Engineering work with experts in many sectors.
These include architects, engineers, firefighters, lawyers, policy makers, insurance experts and regulators.
We have to ensure that the chances of fire in a building are as low as possible and that if a fire should occur, it will have little chance to spread, everyone inside can be evacuated safely, and economic and environmental losses can be minimised. Only through research linked to innovative educational programs can new approaches to fire safety take hold.
This article was published on