Festive holidays
Most University buildings will be closed from 5pm on Tuesday 23 December and will reopen on Monday 5 January.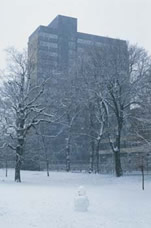 Best wishes to all during the festive period.
Library opening times
Opening times will be restricted at University libraries during the festive holidays.
Support services
Check with individual services for details.
Related Links
Semester dates
This article was published on