The University at the Festival
The University is again at the forefront of the festivals - from venues and performers, to workshops and courses.
Here we present some of the highlights of our festival season this summer.
At the heart of the Fringe
The University is the largest venue provider on the Fringe.
Every summer we play host to some of the biggest players on the festival scene.
Our 2009 Fringe programme includes musical theatre, dance, comedy and children's performances.
This year the Fringe Performers Centre has also relocated to Appleton Tower, providing a hub for press, promoters and performers.
Festivals Office
The Festivals Office has details of all shows, venues and how to book. Many events have concession rates for staff.
One of this year's highlights, from the acclaimed Beijing Film Academy, is an adaptation of Shakespeare's "A Midsummer Night's Dream".
Presented by the Confucius Institute, the show is a mix of music, dance and martial arts, which has been put together by some of the team who worked on the Beijing Olympics.
International Festival
The highlights at the Edinburgh International Festival (EIF) include two major productions involving the Institute for Advanced Studies in the Humanities.
Leverhulme Artist in Residence, the Singaporean theatre director Ong Keng Sen, presents "Diaspora", a production exploring memory, migration, assimilation and the triumph of the human spirit.
EIF Creative Fellow Rona Munro presents "The Last Witch", which will examine the psychological rifts that can divide close communities and drive families apart.
Prof Tom Devine and Dr Julian Goodare, from the School of History, Classics and Archaeology, will also take part in The EIF Enlightenment Discussions and Talks.
Book Festival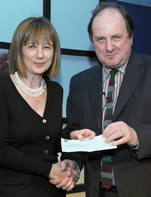 Elsewhere, the highlight of the Book Festival is the award of the oldest literary prizes in Britain, the University's James Tait Black Memorial Prizes.
Also appearing are numerous members of staff, including Dr James Fraser, Prof Tom Devine, and Prof Susan Manning.
Film Festival
The Office of Life Long Learning hosted a popular course to provide an insight into the Film Festival.
The course included five film premieres and an exclusive live event.
Festival of Politics
Prof Tom Devine will be appearing at the Scottish Parliament's Festival of Politics on 19 August.
Art Festival
Meanwhile, the Talbot Rice Gallery will present an exciting pair of exhibitions in the festivals season, with shows by Joseph Kosuth and Jane and Louise Wilson.
Photo credit: Home page image courtesy Edinburgh Inspiring Capital.
This article was published on