Degrees that work
At a time when there is real pressure on students to secure employment after University, there is very encouraging news emerging from Edinburgh about the success rate of its graduates in getting good jobs.
Only 6% of our graduates are seeking employment six months after graduation, compared to 9% nationally and over two thirds already have graduate level employment compared to 50% nationally.
The University is third in the Russell Group this year for employability.
Employers value our students: over 2,400 employers sought to recruit our undergraduates over the last 12 months through the Career Service's online jobs board.
Graduate experience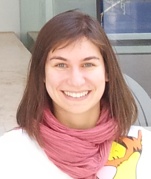 Anna Grupka studied at Edinburgh for an MEng (Hons) in Civil and Environmental Engineering and secured a job on graduating as a Graduate Structural Engineer for the engineering company Arup.
She says of her degree and her time studying at Edinburgh: "My degree is certainly a pre-requisite for securing the job I have. I have learnt a lot and consider my degree to be an invaluable foundation for my career.
"Through busy university life and extra-curricular activities, I developed my organisation and time management skills. I have also had multiple opportunities to practise clear communication of ideas when writing reports and papers."
Anna urges students looking to get into the jobs market to use the expertise and support of the University's Careers Service when working on CVs and applications - and also when preparing for interviews.
The success rate of our students in securing jobs in such challenging economic times speaks volumes about the quality of the graduates we produce at the University of Edinburgh. By continuing to work with students right from their journey from first year through to graduation and beyond, we are committed to offering them all the academic and pastoral support they require for life after University – wherever that may take them.
Related Links
Undergraduate study
Postgraduate study
Careers Service
This article was published on