I ♥ Edinburgh
Our annual photography competition for international students on this year's theme of I ♥ Edinburgh.
Competition winners
International students were invited to submit a photograph that depicted what they loved best about life as an international student in Edinburgh.
The winners were: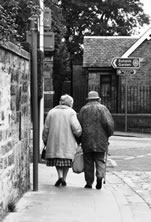 First prize

Ignacio Berg from Chile

Second prize

Caroline Fischer from Germany

Runners-up

Sydney Michelle Tichenor from USA
Cameron Boult from Canada
Dhinesh Kumar Sampath Kumar from India
Nicolas Pitteloud from Switzerland
Olga Nerusheva from Russia
A world view
A total of 185 entries were received from students from 47 different countries.
Selected entries were published in a celebratory calendar.
The shortlist was selected by Jonathan Hamilton from the Student Photography Society, with winners chosen by Jane Barlow from The Scotsman.
The competition was held as part of our Global Horizons Festival, which highlights, celebrates and promotes the diversity of our international student population.
Photo gallery
You can view all entries to the competition on the Global Horizons facebook page.
International students at Edinburgh
Our worldwide reputation for excellence in both teaching and research attracts students from all over the world.
More than 26,000 students from 137 countries attend the University and 25 per cent of those students are from outside the UK.
Studying at Edinburgh - international students
Related Links
International Office
This article was published on