Edinburgh Lectures: Making Scotland
We are again involved in the popular Edinburgh Lectures series. The theme for this year is "Making Scotland".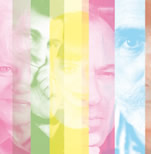 The lectures will explore how physical, political, commercial and cultural issues shape our country, its people and Scotland's role on the global stage.
Our lecture "Neuroscience in Education: The good, the bad and the ugly" will be presented by Professor Sergio Della Sala.
The event will be held in the Playfair Library, Old College on Tuesday 23 February at 6pm.
Full details of all speakers and lectures in the series are available on the Edinburgh Lectures website.
How to book
Tickets are free but subject to a £3 administration fee. They can be purchased from The Hub Tickets.
Call 0131 473 2000 or book online.
Professor Sergio Della Sala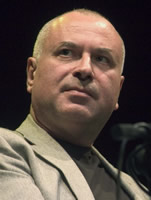 Sergio Della Sala is Professor of Human Cognitive Neuroscience and Honorary Consultant in Neurology at the University.
He joined in April 2004 from Aberdeen where he held the Chair of Neuropsychology for over 10 years.
He has held appointments at various institutions including the Universities of Milan (Italy), Berkeley (California), Perth (Western Australia) and the Applied Psychology Unit in Cambridge.
His research focuses on the relationship between brain and behaviour, with a particular interest in memory and amnesia.
In 2008 Professor Della Sala was the first recipient of the University's Tam Dalyell Prize for Excellence in Engaging the Public with Science.
Event details
Edinburgh Lectures - Neuroscience in Education
This event may be photographed or recorded for promotional or recruitment materials for the University and University approved third parties.
Tuesday 23 February 2010, 6.00pm
Tuesday 23 February 2010, 6.00pm
Playfair Library, Old College, South Bridge, Edinburgh, EH8 9YL
Contact details
For more information on this event, including any accessibility enquiries, please contact Deepthi De-Silva Williams.
Special article found - identified by: 1.17451
This article was published on