Medical Detectives
Join us for a series of public lectures which will show that keen detective work is still essential for 21st Century doctors.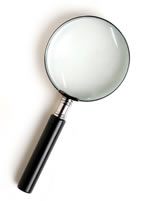 Inspired by Sir Arthur Conan Doyle, the lectures will highlight the University's acclaimed medical research.
Sir Arthur Conan Doyle
Conan Doyle drew inspiration for his character Sherlock Holmes when he was a medical student at Edinburgh.
He based Holmes on the Professor of Medicine Joseph Bell, who was known for his meticulous attention to detail.
Today's medical sleuths, just like Holmes, must use powers of observation and deduction not only to make the right diagnosis but also to find new treatments.
Lecture videos
Our video playlist shows the full series of Medical Detectives lectures.
Video support
Our playlist will show all of our videos in sequence. To jump to a specific video use the left and right arrows on the player.
To view these videos you will need Adobe Flash Player installed on your computer.
Venue
All lectures will be held in the Anatomy Lecture Theatre, Doorway 3, Medical School, Teviot Place, Edinburgh, EH8 9AG.
Programme
Case book: Fighting Cancer with Killer Cells
Dorothy Crawford, Professor of Medical Microbiology and Assistant Principal of the Public Understanding of Medicine
Thursday 29 October 2009, 6.00pm
Thursday 29 October 2009, 7.30pm
On the Cushing Case: A Tale Linked to Obesity
Jonathan Seckl, Moncrieff-Arnott Professor of Molecular Medicine
Thursday 5 November 2009, 6.00pm
Thursday 5 November 2009, 7.30pm
A Study in Scarring: The Dark Side of Wound Repair
John Iredale, Professor of Medicine
Thursday 12 November 2009, 6.00pm
Thursday 12 November 2009, 7.30pm
Hounds and the Cancer Genes: Cats and Dogs Providing Clues to Treating Human Cancer
David Argyle, William Dick Professor of Veterinary Clinical Studies
Thursday 19 November 2009, 6.00pm
Thursday 19 November 2009, 7.30pm
Contact details
For more information on this event please contact Deepthi De-Silva Williams.
Special article found - identified by: 1.17451
Notes
These events may be photographed or recorded for promotional or recruitment materials for the University and University approved third parties.
This article was published on