Million-dollar gift to fund cancer trial
A gift of one million Hong Kong dollars will allow a breast cancer trial, led by the University, to roll out in China.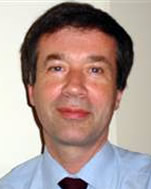 The gift, from the W & E Davies Charitable Foundation, will help fund the Supremo trial.
The trial will evaluate the effectiveness of radiotherapy for women who have had a mastectomy.
It is run in conjunction with the Breast International Group, which facilitates cooperation in large breast cancer trials.
First trial to include Chinese patients
It will be the first international trial of breast radiotherapy to include patients in China, where breast cancer is a growing health problem, linked to urban lifestyles.
Project leader Professor Ian Kunkler said more than 300 Chinese patients were already known to be eligible for the trial.
It is hoped that eventually 3700 breast cancer sufferers from around the world will take part in the trial, which begins this month.
Patients are also being sought to take part in Europe, Australia, Singapore and Japan.
Breast cancer represents a growing health care challenge, particularly in urban populations where its incidence is rising rapidly. The results of the Supremo trial will be highly relevant to China, where there is a very large and rapidly growing urban population.
This article was published on