Study paves way for fast rural broadband
High-speed web access in remote areas could be a reality with community networks and government funding, research shows.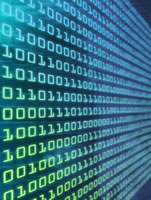 A joint research project into rural broadband by the University of Edinburgh and the University of the Highlands and Islands has built a test network to deliver high-speed internet to a remote area of Scotland.
Wireless network
Researchers built a low-cost ring of wireless phone relays connected to an existing internet connection at the Sabhal Mòr Ostaig college in Skye.
The network covers about 40km of the coast of Sleat and Loch Hourn and the villages of Arnisdale and Corran.
Broadband connection from the system is faster than in most cities.
Rural blueprint
Scientists say the system could be replicated across rural Scotland. They have set out in a White Paper details of their pilot project.
Much of rural Scotland is without high quality web access, despite Government investment to upgrade the existing copper wire infrastructure and subsidise satellite connections.
Many rural communities are several miles from a telephone exchange, which is too far for high-speed broadband to work.
Financial incentive
Satellite connection for high-speed access is very expensive and carries the risk of added technical problems.
The scientists believe that thinly populated areas hold little incentive for commercial internet service providers.
They say public sector investment is needed to establish a backbone of internet connections across rural Scotland.
Communities could then develop bespoke wireless networks, tapping into these main connections.
Access to the internet is fast becoming a basic utility in cities, but in rural areas it is often unavailable. Broadband speed is doubly important in remote areas where radio, TV and telephones may not work well.
This article was published on