Ways with words
With 'revolution' as its overarching theme, the Edinburgh International Book Festival is set to begin on August 13.
Academics and researchers from the University will be amongst the 750 events and 800 authors populating Edinburgh's Charlotte Square Gardens for two weeks of debate, readings, and signings.
Festival highlights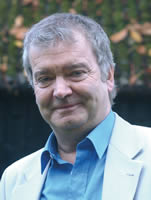 Highlights include Professor Tom Devine launching the third and final volume of his trilogy charting the history of Scotland.
To The Ends of the Earth follows the global migrations of the Scottish people since the 18th century.
Professor Devine is also taking part in a panel discussion on the teaching of national histories in The Wonderfulness of Us, an event presented by the London Review of Books.
Literary prizes
Britain's oldest literary award, the James Tait Black Prizes, will be announced on August 19.
Awarded by the University and judged by its students, this year's nominees include Cloud Atlas author David Mitchell and Scottish polymath Alasdair Gray.
Lively debate
For the sixth year running the University's Economic and Social and Research Council (ESRC) Genomics Policy and Research Forum is hosting a series of debates.
Topics ranging from why people are kind to one another to asking if drugs actually work, will be discussed.
Dominic Johnson, reader in politics and international relations, sociologist Angus Bancroft, and Steve Sturdy and Steve Yearley, respectively deputy director and director of the ESRC Genomics Forum, will all take part.
Dramatic stories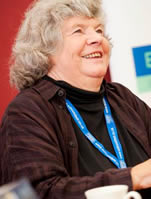 Dorothy Crawford, Assistant Principal for Public Understanding of Medicine, and Tara Womersley from the University's press and public relations office, have documented the dramatic stories and dastardly characters behind 300 years of medical advances in Edinburgh.
They will read from their new book Bodysnatchers to Lifesavers.
Writer in residence
Meanwhile, Trevor Griffiths, senior lecturer in history, will give an insight into what life was like for the average Scot in the 1800s.
And the University's writer in residence, Morven Caller and The Sopranos scribe Alan Warner, will read from his upcoming novel, The Dead Man's Pedal.
We are thrilled to be working with the University of Edinburgh again this yearand are very grateful for their continued support of the EdinburghInternational Book Festival. The University has always presented fascinatingand intellectually stimulating events, and this year is no exception.
Event details
Edinburgh International Book Festival
Saturday 13 August 2011, 12.00am
Monday 29 August 2011, 12.00am
Charlotte Square Gardens, Edinburgh, EH2 4HQ.
Photography: Festival entrance and AS Byatt: Courtesy of Edinburgh International Book Festival.
Special article found - identified by: 1.61934
This article was published on