University has Book Festival covered
Some of the University's leading thinkers will be taking part in this year's Edinburgh International Book Festival.
Events with leading academics
Prof James Ironside, CJD expert and neuropathologist, and Prof Graeme Laurie, an expert in science and medical law, will discuss who profits in the growing biotechnology industry.
The event, 'Body Shopping', will take place on 13 August.
Molecular geneticist Prof Grahame Bulfield, formerly Head of the College of Science and Engineering, will discuss the relationship between science and art. He will join the panel in 'The Book of Life'on 16 August.
These two events are presented by the ESRC Genomics Policy and Research Forum, based at the University.
On 14 August Prof Sergio Della Sala, a world renowned expert in memory and amnesia, will debate the use and misuse of neuroscience in education.
Scottish history in the spotlight
Prof Tom Devine, the pre-eminent authority on modern Scottish History, will discuss Scotland's role in the British slave trade on 18 August.
The event will be chaired by award-winning political commentator, Iain Macwhirter.
Oldest literary prize
The University's involvement culminates with the award of the oldest literary prize in the Britain, the James Tait Black Memorial Prizes.
The prizes are awarded annually by the University for the best work of fiction and the best biography published during the previous year.
Winners will join a list of previous awardees including literary giants such as D. H. Lawrence and E. M. Forster at the awards ceremony on Friday 22 August.
Venue and booking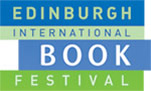 All events will be held at The Edinburgh International Book Festival, Charlotte Square Gardens, Edinburgh, EH2 4HQ. Tickets are available from the Book Festival.
Related Links
James Tait Black Prize
This article was published on