Yoko Ono among artists exploring beauty
Works by Yoko Ono and Turner Prize nominee Karla Black feature in a new exhibition on the nature of beauty.
Beholder is a collection of more that 40 pieces of art united not because they belong to the same period or movement, but because they are all considered beautiful.
The University's Talbot Rice Gallery asked high profile curators and artists to nominate a work that fits their personal view of beauty.
The result is an exhibition that includes works from a diverse collection of artists and designers such as abstract artist Callum Innes, painter L.S. Lowry, modernist architect Sir Basil Spence, visual artist George Wylie, and painter Giorgio Morandi.
More information on the exhibition is available from the Talbot Rice Gallery.
Beholder
The eyes of the beholders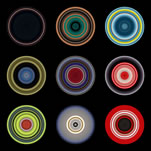 The selections, donated by private and public collections from as far a field as New York and Berlin, create an unusual and contemporary take on the idea of beauty.
Classical forms are side by side with modernist architecture.
Beholder will also invite members of the public to share their views and tastes on what is beautiful via a Facebook page and at a series of events that coincide with the exhibition.
Democratic participation was central to the idea behind this project. If beauty proves to have no fixed or stable form, its integrity may be based upon the fact that it brings people together to openly discuss values and ideas.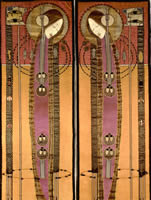 The project is part of the University's celebration of philospher and alumnus David Hume's tercentenary. It was inspired by a quote from the Scottish Enlightenment figurehead. Hume said:
'Beauty is no quality in things themselves: It exists merely in the mind which contemplates them; and each mind perceives a different beauty'.
Talbot Rice Gallery
The Talbot Rice Gallery is the University's public art gallery.
An outstanding centre for art and ideas, the gallery presents original and relevant exhibitions within a unique historical context.
The exhibitions exemplify creativity and ambition, seen through a distinctive programme of Scottish and international artists, with informed interpretation and lively educational events.
Event details
Beholder
Tuesday - Saturday, 10am - 5pm. Admission is free to all exhibitions.
Saturday 19 November 2011, 12.00am
Saturday 18 February 2012, 12.00am
Talbot Rice Gallery, Old College, South Bridge, Edinburgh, EH8 9YL
A hole to see the sky through (1961/71), courtesy the artist, Spinning Bits (2010) courtesy New Media Scotland, Untitled (1904) courtesy the Glasgow School of Art.
Related Links
Beholder at Talbot Rice Gallery
David Hume: Celebrating Connections
University museums & galleries
This article was published on