University award for best-selling author
Best-selling novelist Philippa Gregory has received a prestigious award from the University.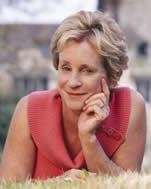 Dr Gregory was presented with the University of Edinburgh Alumnus of the Year Award at a ceremony in the McEwan Hall.
She was honoured for her contribution to historical fiction and charity work.
Alumnus of the Year
The Alumnus of the Year award is made annually to former students who have made a significant impact in public life.
Former winners include the writer, Ian Rankin; the former Director General of MI5, Stella Rimmington; and Lord Steel of Aikwood.
Literary success
Dr Gregory, who obtained a PhD in 18th century literature at Edinburgh in1985, has achieved literary success with her popular historical novels.
Her first Tudor novel, The Other Boleyn Girl, has been published in 26 countries and sold over 100 million copies in the US alone.
The novel was also adapted earlier this year into a Holywood film starring Scarlett Johansson and Natalie Portman.
Charity work
The award of Alumnus of the Year was also made to Dr Gregory in recognition of her charity work in west Africa.
Twenty years ago, Dr Gregory created the Gardens for Gambia charity - an organisation which has helped build more than 60 wells.
Thousands of families have benefited from this investment which has helped communities learn about farming and food production.
Welcome Ceremony
Dr Gregory was presented with a scroll and trophy at the annual Freshers' Welcome Ceremony.
At the same ceremony Anna Davidson, former Vice President of Academic Affairs for the Edinburgh University Students'Association, will be presented with the Sir William Darling Memorial Prize.
The prize is given each year to the Edinburgh student who has done the most to enhance the reputation of the University.
This article was published on