Director receives prestigious award
Jim Aitken, Director of Sport and Exercise, has received a major award for his achievements in sport.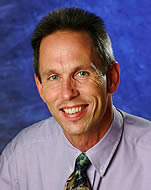 He was presented with the prestigious AD Munrow Prize at a ceremony of the University of College Sport professional association last Friday.
The AD Munrow Prize recognises outstanding contribution to the sports development field within higher education.
It is the most prestigious award in the Higher Education sport sector that colleagues across the UK can confer.
Scottish Universities Sport
The award reflects in particular the role which Jim played in helping to establish a united body for university sport in Scotland - Scottish Universities Sport (SUS).
The body promotes pioneering sport, physical activity and professional development programmes for students and staff in Scottish universities.
This model is now being adopted across the UK in a new body - British Universities and Colleges Sport (BUCS).
We are all delighted that Jim's influencing skills, his advocacy combined with his drive, energy and boundless enthusiasm have been recognised and rewarded. This is a great honour for Jim but also for Scottish Universities Sport, the Centre for Sport and Exercise and the University.
A winning University
Our sports facilities and programmes are among the finest in the UK. We were rated 4 out of 140 institutions in the Independent's Complete University Guide 2008-09.
We provide bursaries, training programmes and a range of support services to help gifted students realise their sporting potential
This article was published on