Innovative Learning Week 2015
A lively programme of more than 200 events across campus will replace the University's regular timetables from 16-20 February.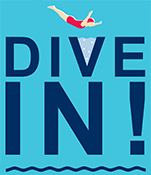 Innovative Learning Week offers opportunities for students to develop skills, meet people, prepare for employment and explore new disciplines.
Dive in!
Many events are open to staff, alumni and the general public, as well as students.
Booking is now open via the Innovative Learning Week online calendar and most events are free.
What happens during Innovative Learning Week?
Students and staff explain what happens during Innovative Learning Week.
Creative learning
Many events use fun and inventive techniques to help develop participants' skills.
A live falconry display will take place in the Old College Quad as part of a talk exploring animal senses.
Tango dancing is used as a way to develop leadership skills at a Business School event.
The importance of pots in charting history will be uncovered at a pottery workshop with archaeologists, where participants will also make their own egg cups.
Community events
Edinburgh College of Art has organised a week-long workshop to transform a local primary school's playground. Participants will use their artistic flair to turn to Preston Street's tarmac schoolyard into a nature-inspired, interactive outdoor learning and play space.
Elsewhere, students and staff can join a Shrove Tuesday 'HeatHack' event at Christ Church, Morningside.
They will use helium balloons in the church to help them better understand heat currents. Pancakes will be served after the workshop.
Wikipedia will be the focus at an event that aims to recount the untold stories of Scottish women. It will also seek to make Scottish science and more widely known to people worldwide.
Gain new skills
Edinburgh-based Brewstore will host a brewing master class on Friday, 20 February. The workshop will explain the science behind the pint, and offer an introduction to brewing at home.
Archaeologists will take a look at skeletons through the ages to evaluate the effectiveness of early weapons. The event will include a replica weapon testing demonstration.
Mathematicians are hosting an event to help people solve the classic Rubik's cube, while psychologist Dr Caroline Watt looks at the science of the paranormal in her lecture on 16 February.
Innovative Learning Week 2015
This article was published on