History experts launch festival
Body snatching, women in wartime and a 'rock star' monarch are just some of topics that will be explored at a history festival this month.
People can participate in events that spotlight the notorious killers Burke and Hare, the role played by women in The Great War and Scotland's most popular and flamboyant King, James IV.
New partnership
The University of Edinburgh will sponsor the 15-day event called 'Previously… Scotland's History Festival' for the first time.
The festival takes place at venues throughout Scotland from 13-30 November.
Academics and students are taking part in nearly 300 programmed events, engaging with audiences in a range of creative ways, including walking tours, debates, poetry cabarets and lectures at historical locations.
Full details of all events can be found on the 'Previously... Scotland's History Festival' website.
Festival highlights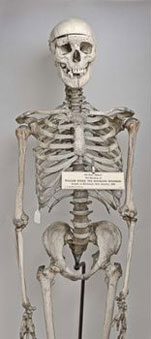 Other highlights include a talk on the gruesome West Port murders by the University of Edinburgh's Head of Anatomy Dr Gordon Findlater. The killings saw Burke and Hare accused of selling cadavers for dissection in 1828.
The lecture will take place in the murky surrounds of Edinburgh Dungeon on 15 November.
Academics from the University's School of History are taking part in a day of talks and discussions with school pupils on women, The Great War and the vote. University historians will further explore the role of women in history in a public lecture entitled The Private and Public Lives of Scottish Women on 22 November.
Margaret Thatcher's impact on Scotland will be discussed in The Sermon on The Mound on 22 November, during which Professor Ewen Cameron will deliver a lecture.
The University's Dr Jenny Wormald will take part in an event about Scottish bishop, makar and translator, Gavin Douglas, on 15 November.
The festival provides fantastic opportunities for our researchers to engage with audiences in a number of exciting ways, connecting our study of the past with present-day concerns and debates.
Cabaret and comedy
Elsewhere, University of Edinburgh Writing Fellow Andrew Greig will share his favourite historical poems in a lively cabaret of poetry in The Voodoo Rooms on 21 November.
The University's Professor Robert Dunbar will take part in a Pub Summit about what language Scottish people speak at the same venue a few days later.
A Devine Interrogation is also planned as University of Edinburgh historian Professor Tom Devine will be interviewed by three top journalists on the big questions in Scotland's history.
This event takes place in The Stand Comedy Club on 28 November.
Archive stories retold
In a new partnership, PhD students from History have worked with Impact Arts - a charity that introduces vulnerable people to the arts - to help tell heart-rending tales from Edinburgh's past, which have been uncovered in University archives.
The theatre piece, entitled We had a Story, We had a Life, will be performed in Adam House in Chambers Street on 23 November.
St Andrew's Day celebration
The festival draws to a close on 30 November with a St Andrew's Day panel discussion, featuring Professor Devine, author Richard Holloway and Professor Geoff Palmer of Heriot-Watt University.
The panel will discuss Scotland's role in slavery. The event will be followed by a closing concert.
This article was published on