Royal nod to researchers
Two medical researchers based at the University have been recognised in the Queen's Birthday Honours.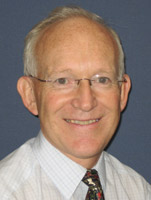 Professor Scott Murray, St Columba's Hospice Chair of Primary Palliative Care, has been made MBE for Services to Medical Science.
Professor Heather Cubie, Head of the University-based Human Papillomavirus Group, has been made MBE for Services to Healthcare Science in Scotland.
Palliative care specialist
Professor Murray, a member of the University's Centre for Population Health Sciences, has been instrumental in developing end-of-life care for people with all advanced illnesses.
He has published more than 100 research articles, and helped develop policy on palliative care in Africa, the Middle East, Asia, as well as in the UK.
He has previously served as a missionary doctor in Kenya.
It's a great honour to receive an MBE as recognition for the work every member of our department at the University of Edinburgh does.
Expert in HPV
University of Edinburgh graduate Professor Cubie was formerly Research and Development Director for NHS Lothian.
The researcher, based within the University's Division of Pathology, is also Honorary Professor of Research and Research Management at the University.
She is a recognised expert in translational HPV research related to cervical cancer screening, HPV vaccination and cancer prevention.
She was also made a Fellow of the Royal Society of Edinburgh earlier this year.
Special article found - identified by: 1.61267
This article was published on