Shortlist announced for drama prize
From over 180 submissions, three plays made the cut for the 2014 James Tait Black Prize for Drama.
Since 2012, the University of Edinburgh has awarded the £10,000 drama prize for plays published in the previous year.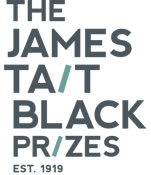 Nominees
The 2014 nominees were UK- and US-based playwrights whose works deal with drone warfare, immigration and cannibalism.
The contenders for best drama were:
Grounded by George Brant
Cannibals by Rory Mullarkey
Some Other Mother by AJ Taudevin
Winner
Extracts from this year's nominated plays were performed by a group of actors at the award presentation at Traverse Theatre on 11 August.
The award presentation was hosted by Scotsman theatre critic Joyce McMillan and was in partnership with the National Theatre of Scotland.
The 2014 James Tait Black Prize for Drama went to Cannibals by Rory Mullarkey.
Related Links
This article was published on