PPLS at the Festivals
The School of Philosophy, Psychology and Language Sciences hosted events on our Bizarre Bodies, Wee Science and Dangerous Ideas.
Bizarre Bodies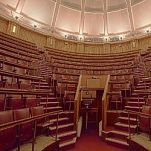 Head of Psychology Dr Rob McIntosh worked with Dr Robert Newport from the University of Nottingham to hold an interactive show on the science behind body illusions.
Bizarre Bodies featured Dr Newport's MIRAGE system that appears to manipulate and distort the body. The illusion won the prize for Best Illusion of the Year 2012.
The exhibition is now housed permanently in Edinburgh's Camera Obscura. Undergraduate Psychology students from Edinburgh were involved in presenting it to the public on 8 October.
The Bizarre Bodies Fringe event took place 7-8 August in the beautiful and famous Anatomy Lecture Theatre, a venue rarely open to the public. The event was free, but ticketed.
Summerhall talks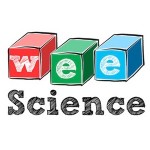 Wee Science, the University of Edinburgh's child development research group, hosted two talks as part of Summerhall's festival events.
On 8 August, Dr Hugh Rabagliati and Dr Leonidas Doumas of the Psychology Department explained how children's neurological and social development interact to help them understand the world around them.
Information on on Summerhall website
On 15 August, Dr Mits Ota and Dr Barbora Skarabela of the Linguistics Department and Dr Bonnie Auyeung of the Psychology Department discussed the role of language and play in the development of children's minds.
Cabaret of Dangerous Ideas
PPLS researchers are also discussing more controversial topics at the Cabaret of Dangerous Ideas.
On 17 August, Antonella Sorace, Professor of Developmental Linguistics and founder of Bilingualism Matters, discussed the benefits of language-learning and whether being bilingual will make you successful later on in life.
On 18 August, Dr Alan Gow from the Centre for Cognitive Ageing and Cognitive Epidemiology put brain training on trial and examined the claims that training games can protect your brain.
Related links
This article was published on