Shortlists announced for book prizes
The 2014 nominees for the James Tait Black Prizes for best work of fiction and best biography featured a selection of respected authors.
Four novels and four biographies were nominated for the £10,000 book prizes awarded by the University of Edinburgh for books published in the previous year. English Literature academics and 25 postgraduates were involved in forming the shortlist.
Fiction Prize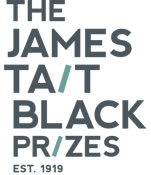 The contenders for best work of fiction were:
Harvest by Jim Crace
Benediction by Kent Haruf
The Flamethrowers by Rachel Kushner
All the Birds, Singing by Evie Wyld
Biography Prize
The contenders for best biography were:
The Boys in the Boat: An Epic True-Life Journey to the Heart of Hitler's Berlin by Daniel James Brown
Empress Dowager Cixi: The Concubine who Launched Modern China by Jung Chang
Penelope Fitzgerald: A life by Hermione Lee
Priscilla: The Hidden Life of an Englishwoman in Wartime France by Nicholas Shakespeare.
Winners
The winners were announced 23rd August at the Edinburgh International Book Festival.
Jim Crace won the fiction award for his novel based around an 18th century English village.
Hermione Lee won the Biography Prize for her book on the life of writer Penelope Fitzgerald.
This article was published on