Foreword
The University of Edinburgh is a global University, but one which is firmly rooted in Scotland. We have a long and proud history of Gaelic, establishing the first Chair of Celtic in Scotland in 1882 and, through our department of Celtic and Scottish Studies, being deeply involved in the research and policy development of Gaelic in Scotland.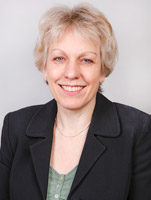 Because of our unique civic history, we recognise the responsibilities we have towards the native languages of Scotland. We hope to enrich the lives and experience of native Gaelic speakers and learners, as well as our many other students, by providing opportunities for them to use or engage with one of Scotland's native living languages during their time at our University.
We believe Gaelic makes a unique contribution to our University community. This new Gaelic Language Plan, therefore, not only sets out the University's contribution to the Gaelic Language (Scotland) Act 2005, but goes beyond that legal framework.
We are proud of the progress made since the inception of our first Gaelic Language Plan. The establishment of a permanent Gaelic Officer position at the University has contributed greatly to the opportunities available to staff and students who wish to use, or learn about, Gaelic as well as strengthening our relationship with the Gaelic community in Edinburgh and further afield.
The establishment of the Edinburgh Gaelic Festival, which has grown 50-fold since 2014, has also raised awareness of Gaelic in the city and at the University. Furthermore, the Gaelic and Primary Education degree, a product of our first plan, is now the largest provider of Gaelic-medium teacher training in Scotland.
The implementation of this new Gaelic Language Plan will, therefore, build on the success of the last plan while looking to further strengthen our links and relationships with the wider Gaelic community. It will do so by highlighting the presence of Gaelic at the University and setting out how we will achieve our aims of raising the profile of Gaelic, and creating opportunities for its use, at the University and in the wider City Region.
Sarah Smith Vice-Principal Strategic Change and Governance; and University Secretary
This article was published on